Coaching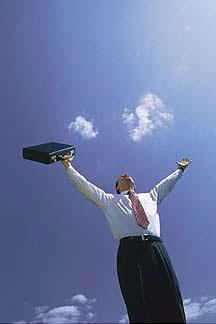 Mike Horne and his colleagues in Leadership Acts Group offers customized coaching services to individuals, managers, and organizational leaders.
So what makes Leadership Acts's approach to coaching work distinctive? We focus on four areas: specific skill development, performance dimensions to increase in-job effectiveness, preparation for future roles, and executive agenda.
Our executive coaching activities include: in-depth interviews with peers, subordinates, superiors, mentors, and family members; guided introspection with the executive; the creation of behaviorally specific development plans; an intimate, time-driven, relationship with a coach to produce and to reflect upon organizational effectiveness and behavioral change.
Clients can expect results that might include the attainment, development, or modification of goals. Additionally, results often include the development and implementation of action plans, and the enjoyment of success. Clients often reap the benefits of personal and organizational renewal.
Our clients include successful executives in some of the world's leading organizations. Please call today for additional information and to schedule a complimentary meeting.
---


[ Home · Free Articles · Keynotes and Programs
Teleconferences · Booklets · Services · Newsletter · About · Our Team ]


---
P.O. Box 10004
Pleasanton, CA 94588
Phone: (925) 485-5425
E-mail: info@leadershipacts.com
---
© Leadership Acts. All rights reserved